Our knowledgeable and friendly therapists will work with you to customize a treatment plan based on your needs and goals so you can achieve your highest level of recovery. We have the unique opportunity to treat patients with the full attention of a licensed therapist.
Eric Cormier, Physical Therapist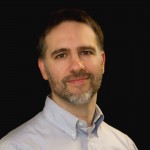 Eric joined Absolute Physical Therapy at its inception in 2005. He is a 1996 graduate of the University of New England and a 2000 graduate of Husson College where he earned his Masters in Physical Therapy degree. Eric has advanced training in several manual therapy methods that uniquely prepares him to treat various spine, pelvic, shoulder and knee conditions.
Eric and his wife Lauren are lifelong residents of Maine and enjoy numerous outdoor actives with their three young children Eli, Samuel, and Annelise.
Lindsay Duplisea-White, Physical Therapist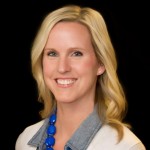 Lindsay joined Absolute Physical Therapy in 2006 after graduating from Husson College.  Throughout her career Lindsay's experience and focus has been on orthopedic injuries. However, her wide variety of clinical experiences have allowed her to expand her treatment style to meet the needs of each individual patient. Lindsay is certified in the Lee Silverman Voice Training (LSVT) BIG approach for patient's with Parkinson's disease.  Other areas of advanced training include: kinesio taping, McKenzie techniques and core strengthening.
Lindsay and her husband Kenny enjoy traveling, snowmobiling, hunting, camping, skiing and spending time with their yellow lab, Murphy.
Sacha Turnbull PTA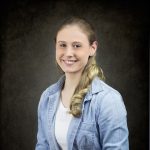 Sacha Turnbull, a 2015 graduate of University of Maine at Presque Isle, has been a physical therapy assistant with Absolute since December of 2015.
Sacha has experience working with orthopedic patients and also is certified in LSVT BIG for Parkinson's Disease.
Originally from Southern Maine, Sacha lives Hampden with her fiancé, Shane. She enjoys hiking on the coast and spending time with family and her golden retriever Henry.
—