Our knowledgeable and friendly therapists will work with you to customize a treatment plan based on your needs and goals so you can achieve your highest level of recovery. We have the unique opportunity to treat patients with the full attention of a licensed therapist.
Eric Cormier, Physical Therapist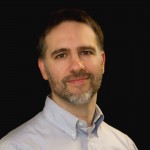 Eric joined Absolute Physical Therapy at its inception in 2005. He is a 1996 graduate of the University of New England and a 2000 graduate of Husson College where he earned his Masters in Physical Therapy degree. Eric has advanced training in several manual therapy methods that uniquely prepares him to treat various spine, pelvic, shoulder and knee conditions.
Eric and his wife Lauren are lifelong residents of Maine and enjoy numerous outdoor actives with their three young children Eli, Samuel, and Annelise.
Lindsay Duplisea-White, Physical Therapist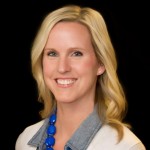 Lindsay joined Absolute Physical Therapy in 2006 after graduating from Husson College.  Throughout her career Lindsay's experience and focus has been on orthopedic injuries. However, her wide variety of clinical experiences have allowed her to expand her treatment style to meet the needs of each individual patient. Lindsay is certified in the Lee Silverman Voice Training (LSVT) BIG approach for patient's with Parkinson's disease.  Other areas of advanced training include: kinesio taping, McKenzie techniques and core strengthening.
Lindsay and her husband Kenny enjoy traveling, snowmobiling, hunting, camping, skiing and spending time with their yellow lab, Murphy.
Michelle Slike PT, DPT, CLT, PORi certified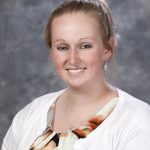 Michelle graduated from Husson University in 2011 with a Doctorate in Physical Therapy and again in 2017 with a Masters in Healthcare Administration from St. Joseph's College of Maine. Since graduation from Husson she has worked as an outpatient physical therapist in Northern Maine and joined the staff at Absolute Therapy in June 2017.
Michelle has experience working with individuals who have orthopedic and neurological impairments, but also specializes in the treatment of patients with lymphedema and cancer. She has advanced training as a Certified Lymphedema Therapist and is an Oncology Rehab Specialist, the only one in Maine and one of only four in New England. She has experience working with numerous oncologists, surgeons, and primary care physicians throughout Maine. Through team work with these individuals and using her advanced training, she has been able to help many individuals maximize their quality of life, function, and independence before, during, and after cancer treatment.
In her spare time she enjoys spending time with her Husband Levi, her daughter Eliana, and their dogs Charlie and Bella.
Julie Normand PT, DPT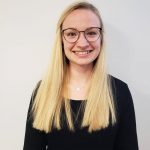 Julie Normand graduated from Husson University with a Doctorate in Physical Therapy in 2016.
She has experience working in multiple settings and has found the most joy working with those who have orthopedic and neurological injuries in the outpatient setting. She is eager to continue her education by learning techniques that will help provide the best possible treatments for her patients.
Julie's hobbies include reading, watching movies, hiking, riding her bike, spending time with family and friends, and lounging with her rescued greyhound, Luna.
Sacha Turnbull PTA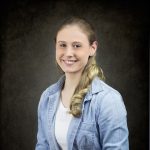 Sacha Turnbull, a 2015 graduate of University of Maine at Presque Isle, has been a physical therapy assistant with Absolute since December of 2015.
Sacha has experience working with orthopedic patients and also is certified in LSVT BIG for Parkinson's Disease.
Originally from Southern Maine, Sacha lives Hampden with her fiancé, Shane. She enjoys hiking on the coast and spending time with family and her golden retriever Henry.
Lauren Colley PTA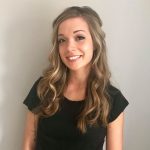 Lauren is a Physical Therapist Assistant who graduated from the University of Maine in Presque Isle in 2016. During her career, Lauren has had the opportunity to work with a wide variety of orthopedic, muscular, and neurological injuries and has gained experience to effectively meet the needs of each individual patient. She is a certified kinesiology taping practitioner.
Lauren is the youngest of four sisters and enjoys spending time with her family, especially her nephews and nieces.
Sylvia Hayden, Massage Therapist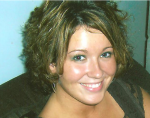 Sylvie is a licensed massage therapist and joined Absolute Physical Therapy in 2007. She received her license through the Myotherapy Institute of Massage in Salt Lake City, Utah. Sylvie has found her passion in being able to help people feel better through therapeutic massage. She offers many styles including: Deep Tissue, Swedish, Prenatal, Sports massage, and Hot Stone.  Sylvie and her husband Andy love the new experience of parenthood with their little boy Noah, as well as being involved with their church.
—